Successful ocean cargo forwarding depends on the fulfillment of customer requirements. IBEX INTERNATIONAL FORWARDING CORP. is more than just an ocean freight forwarder.

We know that our customers want reliable, personalized service, therefore our objective is to function as an extension of our client's traffic department. Professional expertise is at work to help the client reduce shipping costs, administrative and transit time.

IBEX can reduce your in-house workload by preparing rate studies, making routing suggestions and assisting you in designing a shipping system that fits your special needs.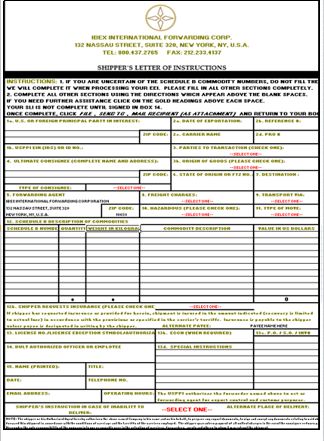 Online Shipper's Letter of Instruction
We have made our SLI available in electronic format,
you may fill this form out and email it to a us!
Click the button below to view in a new window or;
Right click button and 'save as' to download to your computer.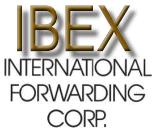 2 Westchester Park Dr Suite 401, White Plains, NY, 10604
TELEPHONE: (800) 437-2765 w (914) 696-0397 w FAX: (914) 696-0530 w EMAIL: ibx@ibexfreight.com
Copyright © 2019 IBEX International Forwarding Corporation. All rights reserved.